Jun 05.06.2016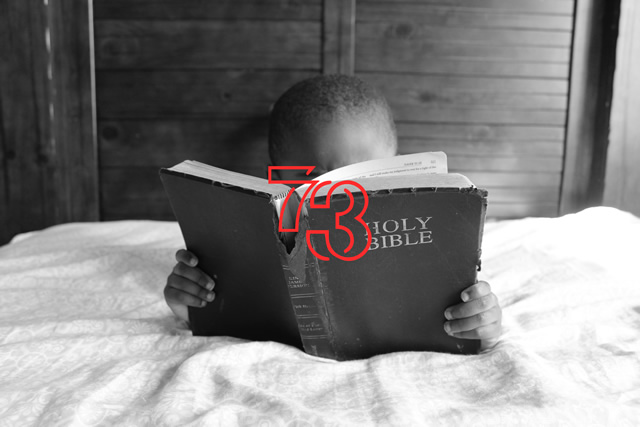 The new Project 73 (edition 3) has now begun, and you can jump in anytime. Download the app for your iPhone today (Android coming soon), or in pdf format, using the links below. You can also follow Project 73 via Instagram at www.instagram.com/thereddoorcc.

Life moves pretty fast and we can find ourselves sacrificing the important on the altar of the urgent. The constant sensory input from all sides is increasingly addictive - we become used to being entertained and diverted, and it is difficult to carve out the space and silence necessary for serious and thoughtful reading of Scripture, (Proverbs 7:3). The regular input of scripture has always been a somewhat challenging enterprise for those who are followers of Jesus.

This edition of Project 73 is a modification of a bible reading plan first developed a century-and-a-half ago by a Scottish minister, Robert Murray M'Cheyne. You can use this guide for your personal time of devotion, or use it with your family and children or both.Any project worth doing takes time, many weeks in fact, seventy three of them. In committing to Project 73 always keep in mind though that the end is not to just read Gods word, but to personally know the God of the word through His Son, Jesus Christ.